Who Am I?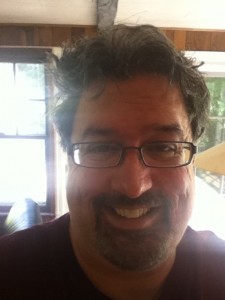 Hi, my name is Rich Bruchal. I'm a software developer specializing in mobile platforms, including iPhone, iPad, and Android. I also do Mac & Windows desktop software and some web development. I worked at DataViz, Inc for a number of years, but I'm now working on some independent projects while looking for my next gig. You can read more about my professional life on Linked-In.
I'm a die-hard New York Yankees fan and a bit of a music snob. I play the guitar very poorly, but fare much better behind the board as a recording or live audio engineer. I'm also my musically inclined wife Shannon's head roadie and personal assistant. We love Martha's Vineyard (despite the high population of Red Sox fans) and try to get there as often as we can.
This site is a place for my personal ramblings as well as the occasional tech industry observation.
I currently reside in Stratford, CT with the aforementioned musically inclined wife and our slightly neurotic dog Sasha.